Simply select your custom shape in the diagram model, then in the details tray select Fill colour.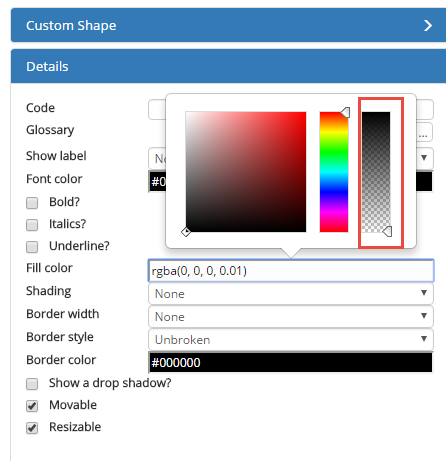 Using the right hand slider apply the required degree of transparency (move it all the way to the bottom to ensure that the custom shape is fully transparent).
Then use the 'On click' property to determine the behaviour you want e.g. Show Section or Diagram or Drilldown to the selected model.
This is useful where you wish to include clickable areas within an image in a diagram model to direct stakeholders to additional models and content.