BusinessOptix admin users are offered some flexibility to manage their own library. Here we will run through the features and actions available under library management in BusinessOptix.
User List - lets the admin check all the users who have access to this library along with their details. They also have the option to add, edit or delete users.

Access Control - shows which group of users have access to certain files and folders. Thus they will have access to the sub-folders of these folders. If a user is not part of a group that has access to a folder, then they will not have access to any of the sub-folders in it.

Groups - Shows the users that are within a particular group. This list of users can be edited to alter which members are within this group.

Customise Home Page - Lets user customise the appearance of the library's home page.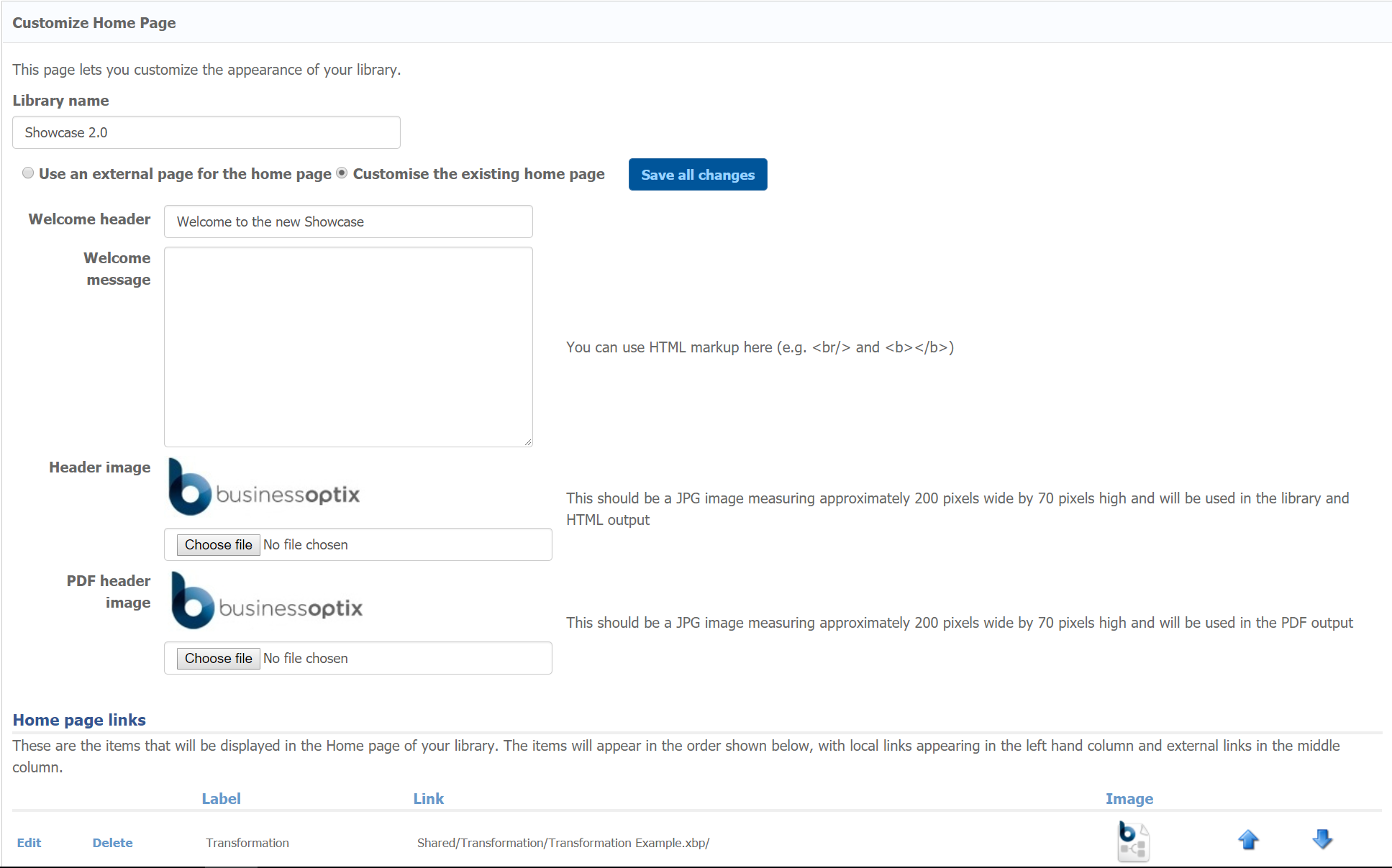 Settings - allows users to customise the behaviour of their library.

Importers & Exporters - can enable and disable importers and exporters in Author.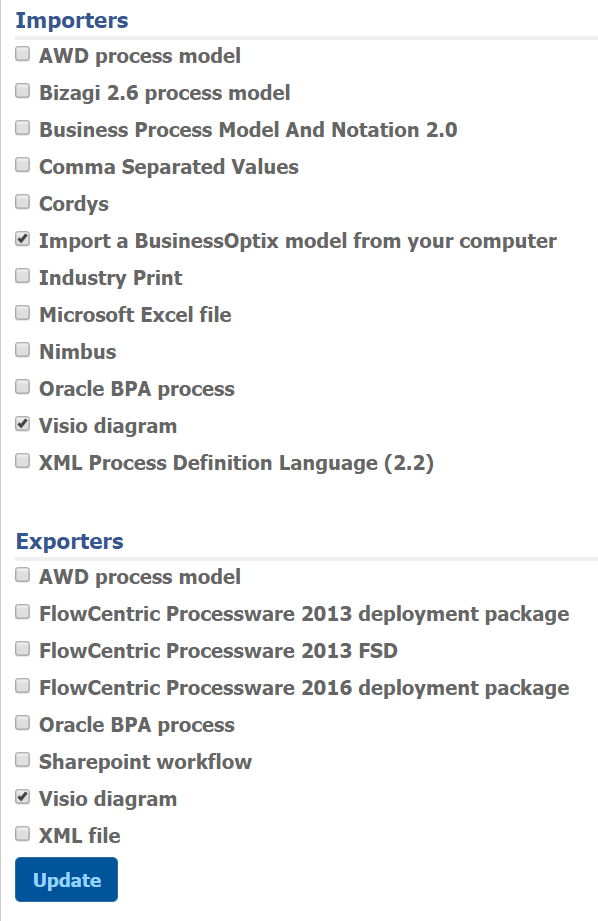 Comment Moderation - user can see all the comments made for any model in the library with its date, time and author of the comment. These comments can be deleted by the user.

Styles - defines which styles will be used when the library automatically generates documentation for models. A new style can even be added under the 'Actions' section. The stencil, HTML style and PDF style need to be specified for a new style to be successful.



Unlock Models - unlocks models that have been checked out by users in Author.
Verify - have the option of turning off/on verification issues that may be/not be of use to you.