Author allows images to be added in various ways to our html editor fields (editor fields are the text entry areas that allow formatting i.e Work instruction or description fields) typically they have a toolbar, as seen below.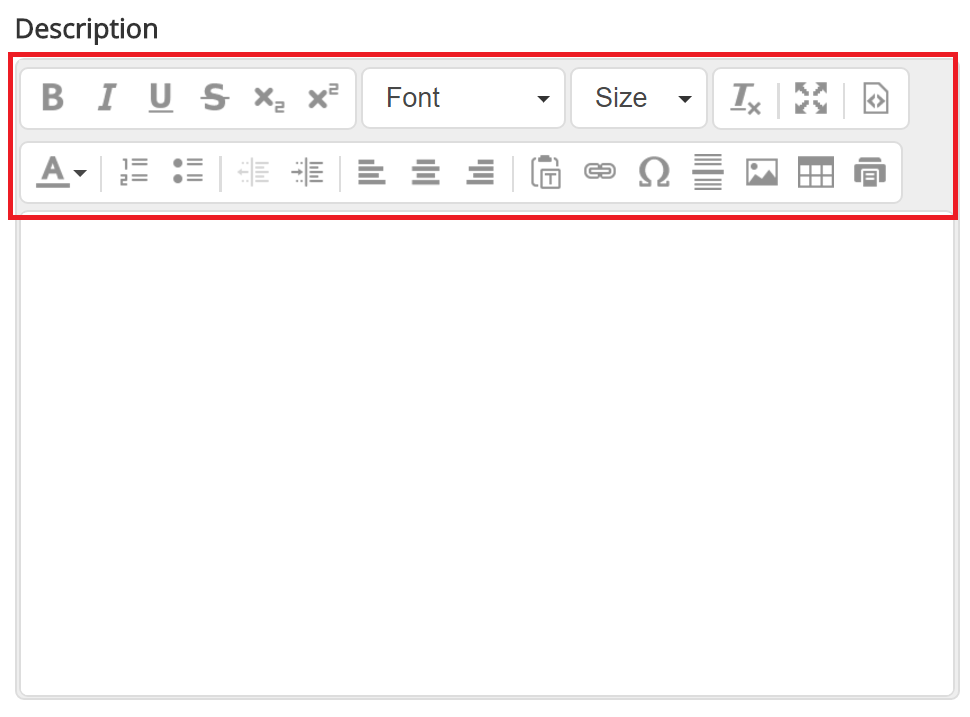 You can add an image by:
Copy and Paste:
Simply copy the image from another imaging tool, like MS Paint or MS PowerPoint and paste into the editor (placing the cursor when you want to image to be pasted.)
Drag and Drop:
Drag an image into the editor from your desktop.
Upload or link to an existing image stored in the library:
Click the image button in the editor, as seen below, and select the appropriate tab in the pop up dialog.