In the November 2023 release there have been enhancements to the BusinessOptix platform support for languages, search along with smaller enhancements and corrections.
Idioma (Languages)
More of the BusinessOptix platform now supports additional languages. Spanish has also been added to the list of languages supported. If you have a business need for additional languages in your library, please contact your Account or Support team to discuss adding Spanish or other languages to your library. The BusinessOptix platform language support includes:
Library User Interface
The library interface for BusinessOptix is now available in Spanish. Your library administrator can select Spanish as either the default language for your library or as an alternate language.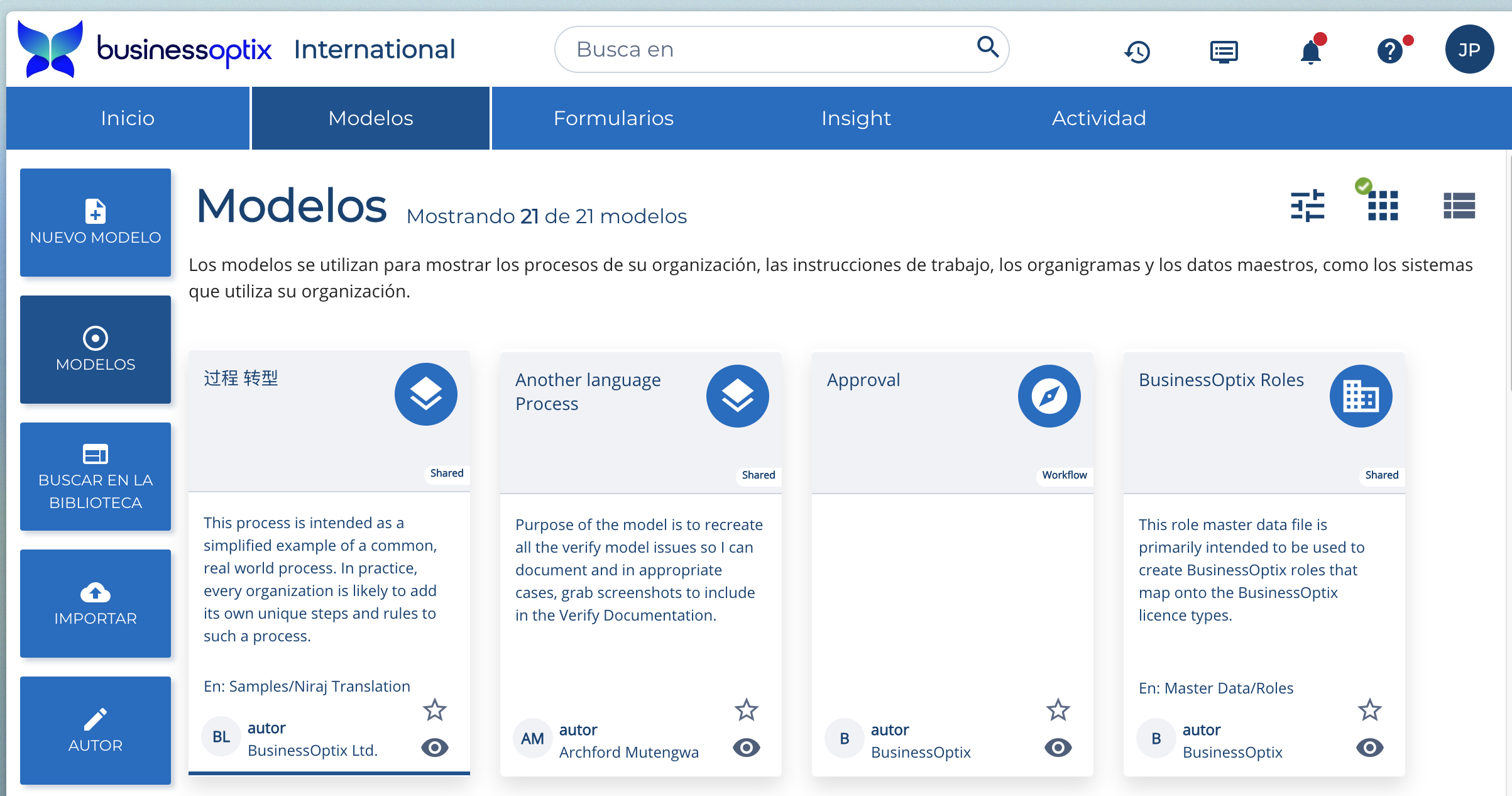 Model Output
Model output is also available in Spanish, including navigation and model property labels. BusinessOptix does not translate your model content, although if you need the same model available in more than one language you can add the additional languages in Author.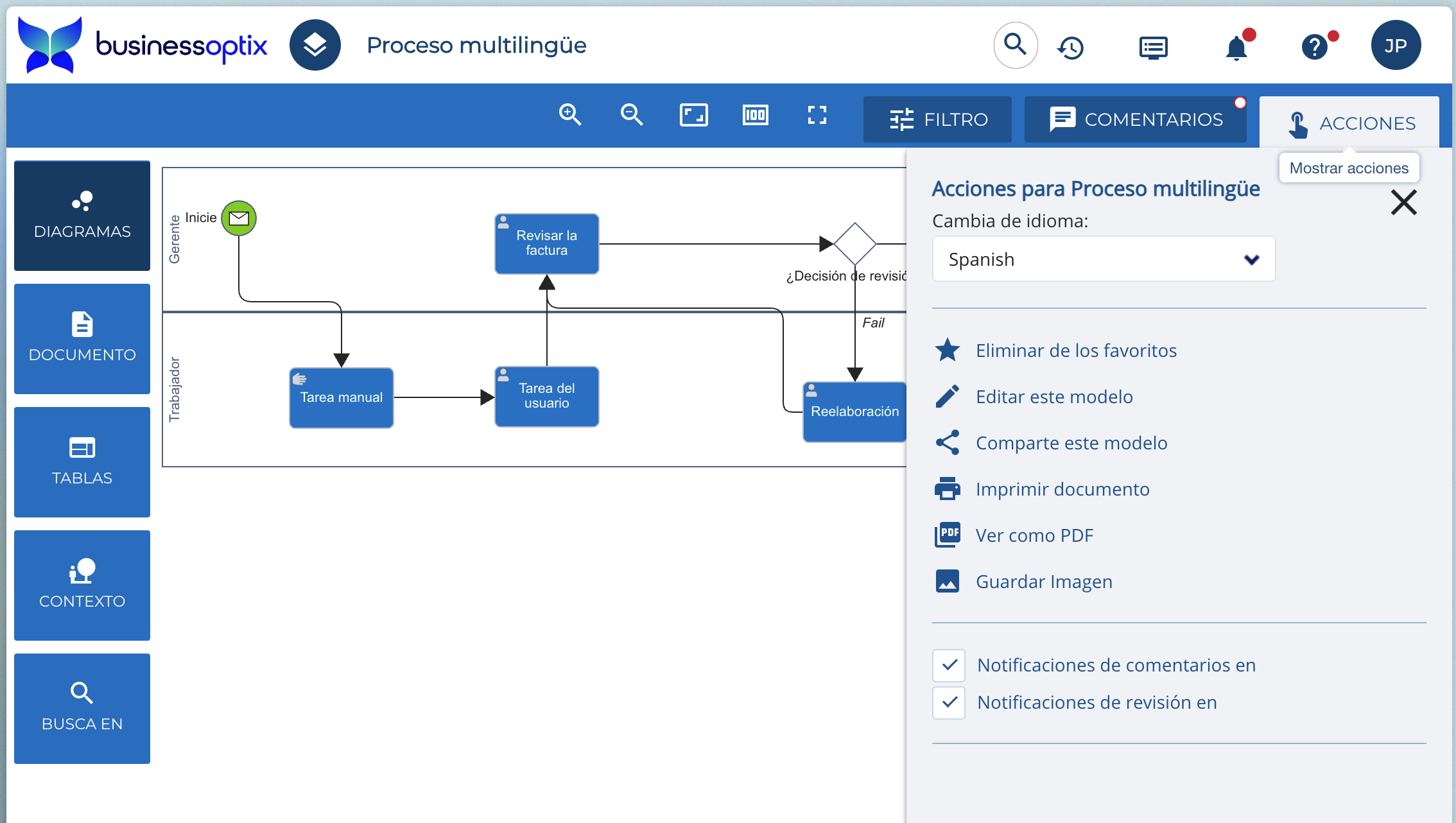 Notification emails
BusinessOptix sends a variety of emails advising users of model activity such as workflow approvals, model amendments and comments or user administration emails such as welcome or password reset. The email notifications are now available in Spanish.

Library Login
Library login screens have also been enhanced to include the option for a user to select their language preferences.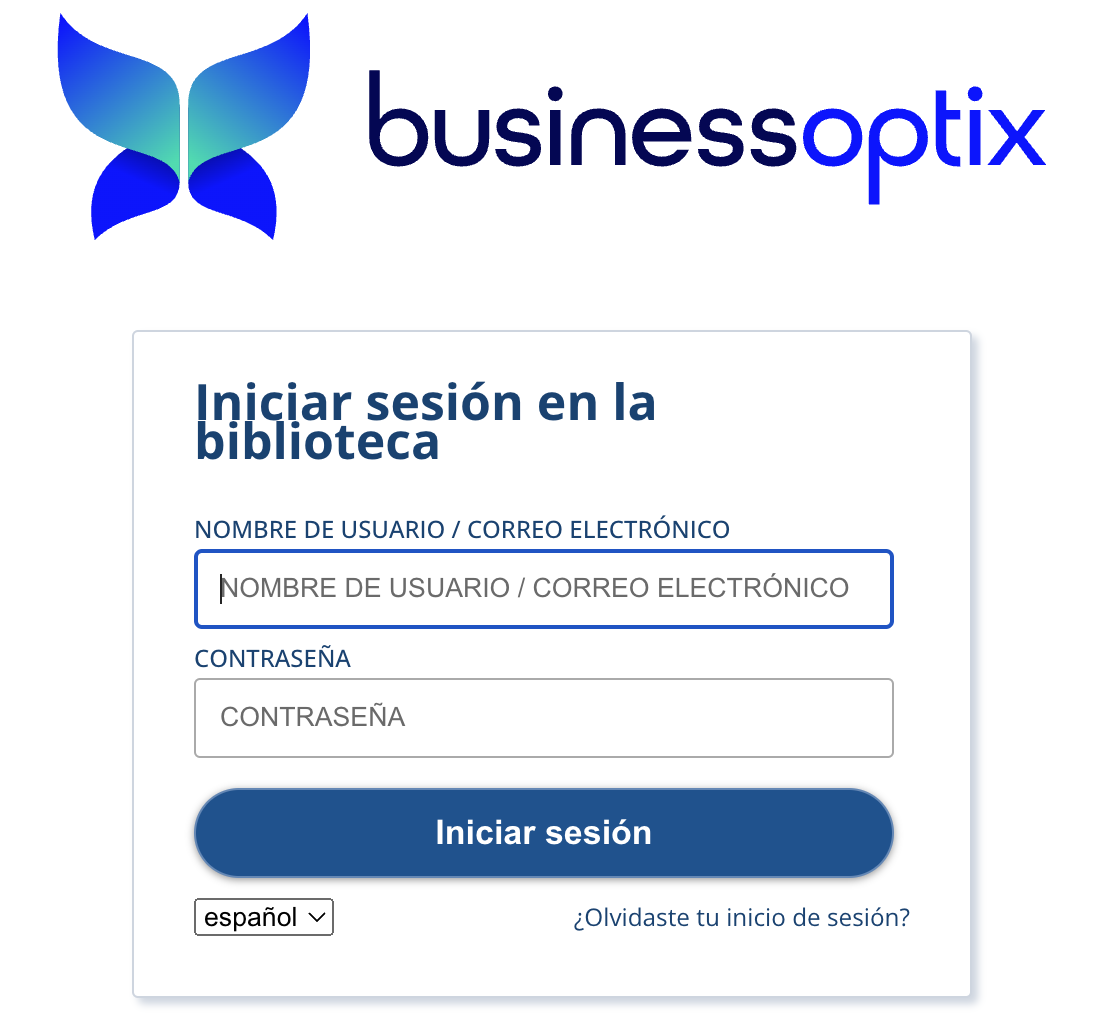 BusinessOptix Author
BusinessOptix's Author tool is next to undergo changes to add support for translation and this is planned for the next release.
Search
The search engine powering your library has been enhanced and now finds more content based on your search term. We've changed from using phrases to keywords, meaning that a search for process model will also find model of your process or process map. Associated to this, the search engine will now also better handle plurals (a search for processes will also find content that include process) and tense (a search for understanding will include content that uses the word understand).
In an upcoming release of BusinessOptix, additional enhancements to search will be available to enable enhanced discoverability, user experience and administration of search.
Library Administration
When a new single sign-on (SSO) user is set-up and you want more control of their initial access, then they can automatically be assigned to a group named Unregistered. To enable this feature a library administrator can create a group in Manage with the name of Unregistered. Note users are not automatically removed from the Unregistered group.
If you are a multiple library organization with an authenticating library, when you visit one of the libraries that require authentication the log-in page now shows you a link to navigate you to the authenticating library.
A library administrator can now select which languages your library is available in. And from the languages selected the administrator can also select the default language for the library. The default language will be the language shown to users who have not expressed a preference on the language. You can select language on the Manage/Settings page
Other Small Enhancements and Corrections
In Author if you are using an owner role, rather than an individual we did not display a role hierarchy clearly. This has been improved.
When sending out workflow emails we were not checking that the user was still in the library.
If you are using semantic versioning of models you can now increment the major, minor and patch number in Author.
In Author, a copy and paste of components could lead to multiple copies of a step being pasted. This has been corrected.
The BusinessOptix branding has been updated.