The March 2021 release of BusinessOptix is scheduled for Tuesday March 23rd. The release includes new notification capabilities and dashboards along with improvements to author, process models, forms and dashboards.
BusinessOptix Catch-up
The BusinessOptix Catch-up is a new daily email that summarizes your tasks in BusinessOptix and for the models, you receive update notifications you will also be shown a summary of the models that have changed and the models being discussed.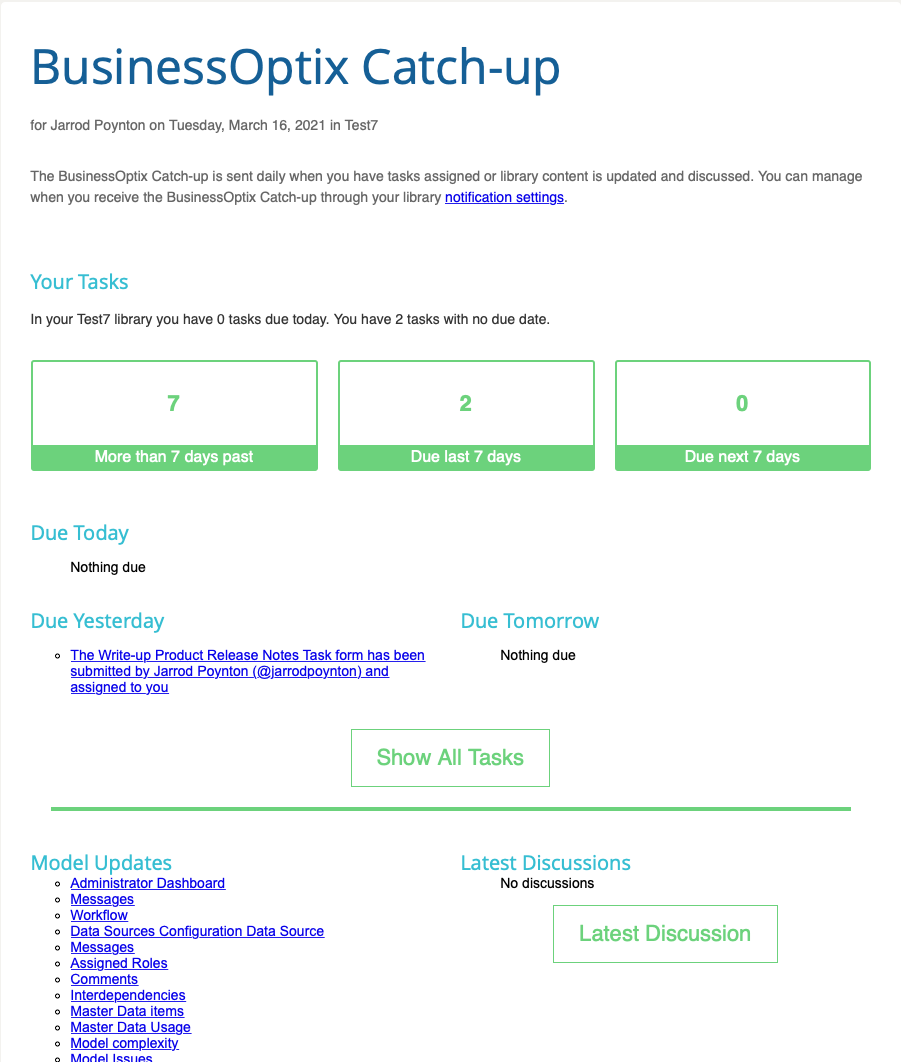 The BusinessOptix Catch-up is opt-in and can be self-managed by individual users on their library notification settings page.
[Available in all libraries]
Notification Settings
In conjunction with the BusinessOptix Catch-up, we have some additional options on Notification Settings. For the BusinessOptix Catch-up when you check the Receive BusinessOptix Catch-up option you can then select which day(s) of the week you wish to receive the email.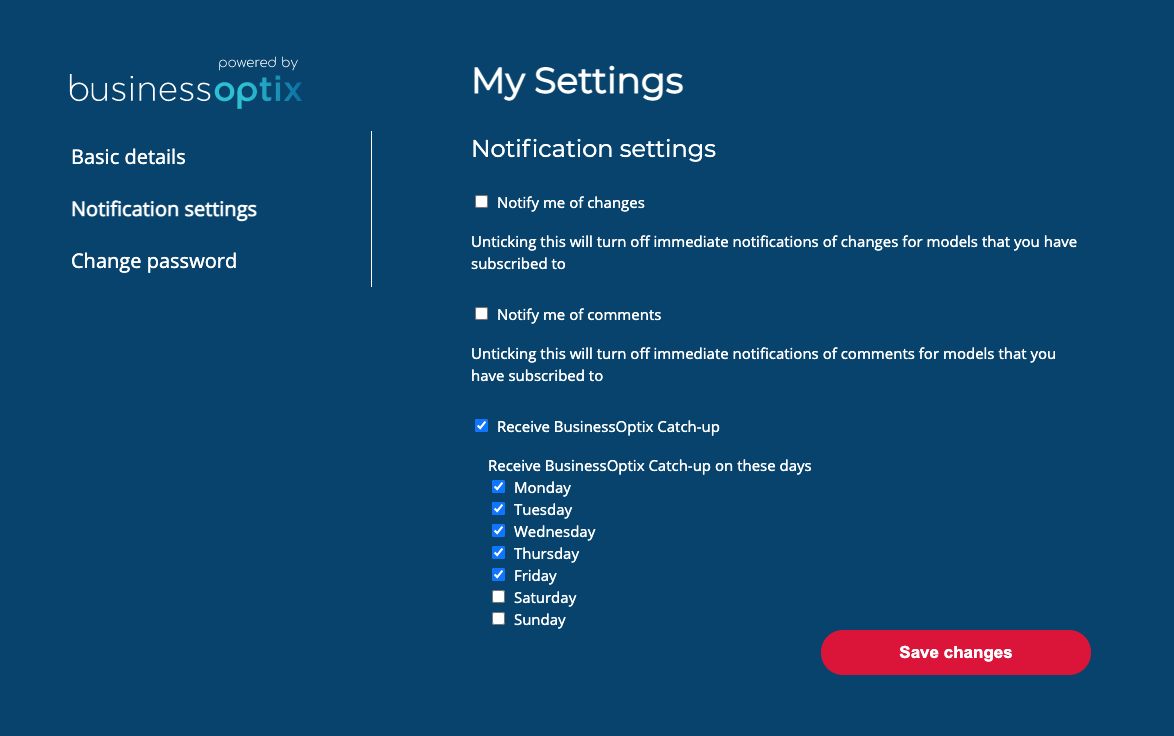 A BusinessOptix user can also turn on and off the immediate notification of both model changes or comments. Notification Settings are per library allowing users with access to multiple libraries the option of having different notification settings in each library. Notifications related to workflow tasks and library administration cannot be turned off.
[Available in all libraries]
Author
Unsaved Changes
When an author is editing a model we temporarily store a copy in your browser. If the model isn't saved to the BusinessOptix platform then the next time you edit the model you will be shown a message telling you that you are using a local copy. In this release, we've rephrased the message to aid an author's understanding of what options they have. If you select 'Yes, continue working' we would advise saving the model before you make further changes

Please note your browser can remove the temporary copy whenever it decides. BusinessOptix has no control over this and we recommend regular saves to the BusinessOptix platform.
[Available in all libraries]
Property Trays
When an author is editing a component in a model we now hide property trays that have no visible values. For example, gateways don't often have any process performance metrics such as wait time, although for gateway join and gateway events there may be performance metrics. The Metrics tray will no longer show for the gateway types that don't capture performance metrics.
[Available in all libraries]
Other Changes
When we changed the align icons in the previous release we got a couple the wrong way around. Horizontal and Vertical align have now been swapped so that the icons better represent the action.
When an author is editing a model translation they can now more easily switch between the translation content and the primary model content.

Process Models
Technical Process Models
We've removed the more technical properties of business process models from the standard configuration of a library. Technical properties are often required when modeling a process for use in a business process management system (BPMS), but for many business process analysts tasked with documenting business operations, they are not used.
The technical properties of a process model are still available, please request the Technical BPMN extension is installed.
[Library Refresh Required]
Process Activity Details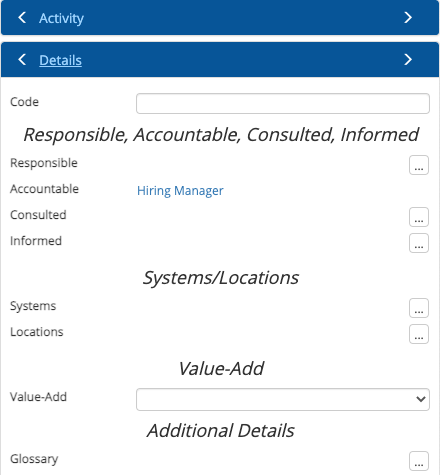 The process activity details tray has been tidied-up with headers added above each of the logical groupings of properties.
The Activity Styling extension has been amended to move the styling properties into their Style tray.
[Library Refresh Required]
Dashboards
On dashboard tables the default sort order was not behaving correctly when multiple columns were selected. It has been corrected.
Forms
When forms are assigned to a user group and the user who made a change is part of the group they received the change notification when they shouldn't have. This has been corrected.
The icons for form configuration have been refreshed for consistency with other model types

[Library Refresh Required]