By including an Anchor Tag within a page, this allows you to place links in the body of your text which when clicked allow the reader to jump to another location on that page.
Step 1:
In the rich text editor, place the cursor in the text where you want the anchor to be placed. Then from the menu, click the 'Anchor' symbol.

You'll now see a pop up where you will be prompted to name the anchor.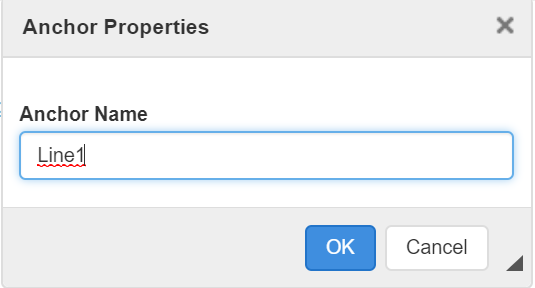 Step 2:
Place the cursor where you want the reader to be able to jump to and click the 'Insert Link' symbol.
Click the drop down menu under 'Link Type' and choose 'Link to anchor in the text' option.
You will then see a section underneath telling you to select your anchor that was created. Once you've selected the anchor for both the 'Anchor name' and 'Element Id' fields, click 'OK'.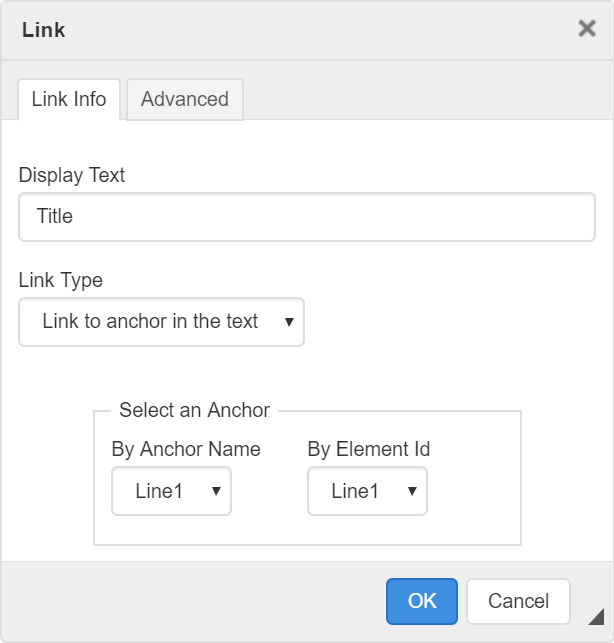 You can now test the anchor in the HTML output of the model.